---
R∞pt Launch
3 July 2020



R♾pt (@roooooooopt) on web is out July 8th.
R♾pt is a (fictional) record label featuring visual tracks. Breezy platform to experiment consuming and producing images in musical functionality.
Featuring Musicians : Bedok-Bandits, Chinesecaipng, Neptune, Filipgudovik, Twenty Inch Waters, Alspeedo, and many more.
---
Musical Images
11 June 2020



The very first memorable experience of music as a 90s baby was not actually through a musical experience. It was from sweeping through the album images in the neighbourhood's record stores (or watching corny Kpop music videos). In a way, we were (and are) in the era when images are inseparable from music.

Album art gave the bizarre feeling as they felt like they meant something more. Situated in an intersected zone between layers of music, image, design, culture, trends, and marketing strategies, images in plastic cd cases sometimes diffuse as much aura as framed images in a gallery.

Although those images are made through the interplay of many layers, the main logic behind its creation is completely musical. Decisions followed by the 'vibe' of music or musicians' random choices on an image following their preferences. Either way, album image links directly to the music, by directing audiences' expectations of their upcoming musical experience.

References and Image Captions ( L—R )

'Blond' Frank Ocean
'Discreet Desires' Helena Hauff
'iOpener' JUICEB☮X & Korey Wade
'Contempt' Rick Gainsbourg
'Petting Cat' Chinesecaipng
'Plastic Anniversary' Matmos
'Empirical' Neptune
---
R∞∞∞∞∞∞∞pt
21 May 2020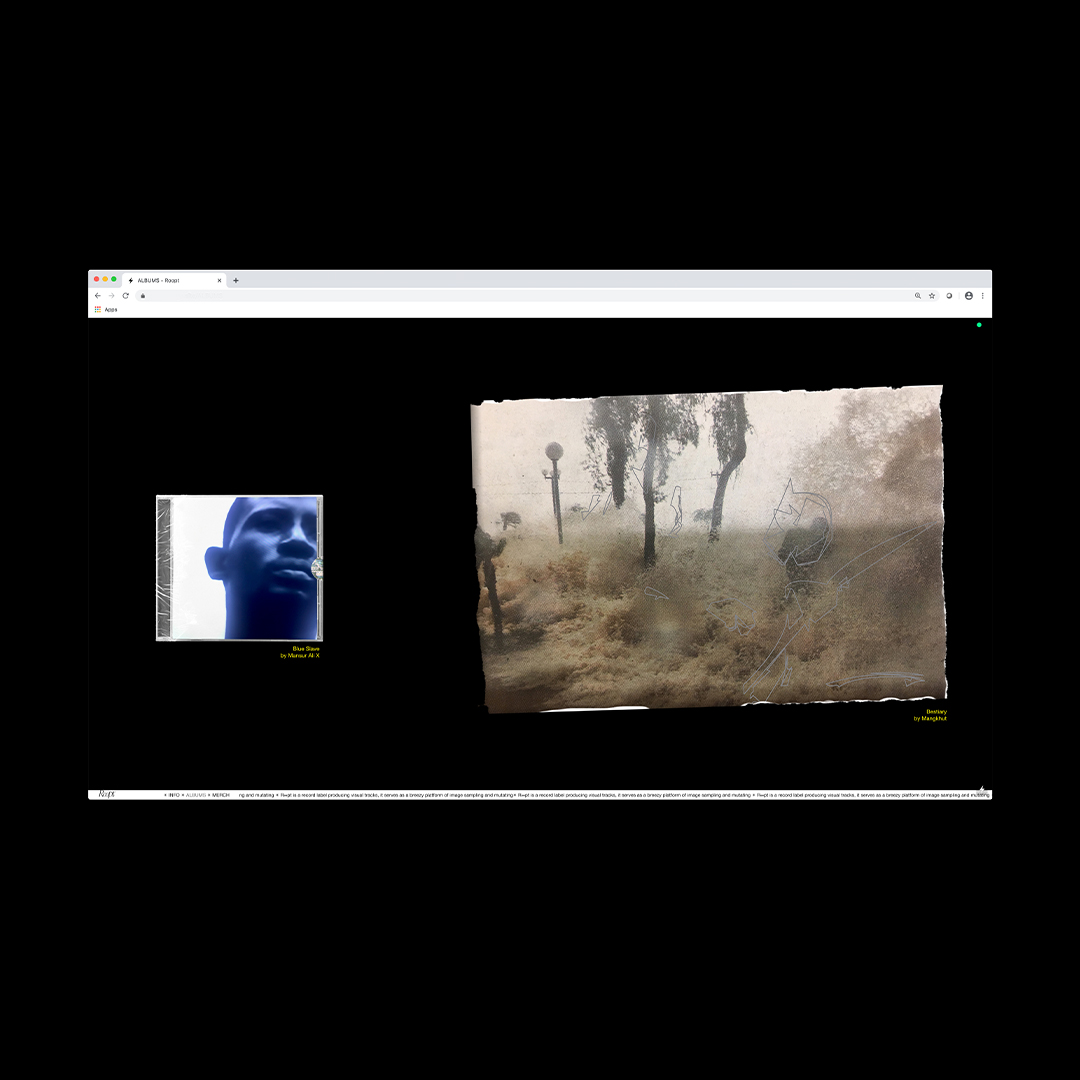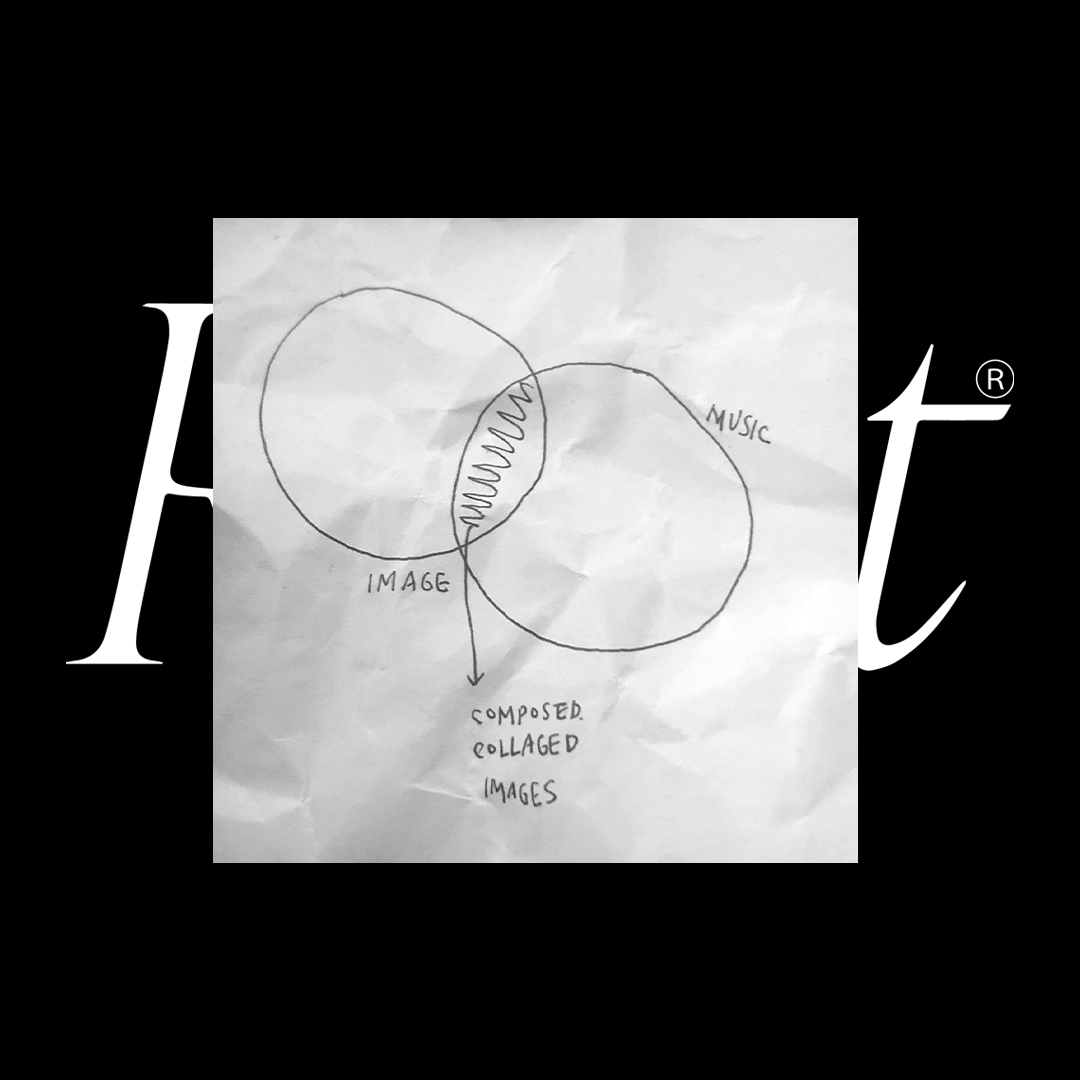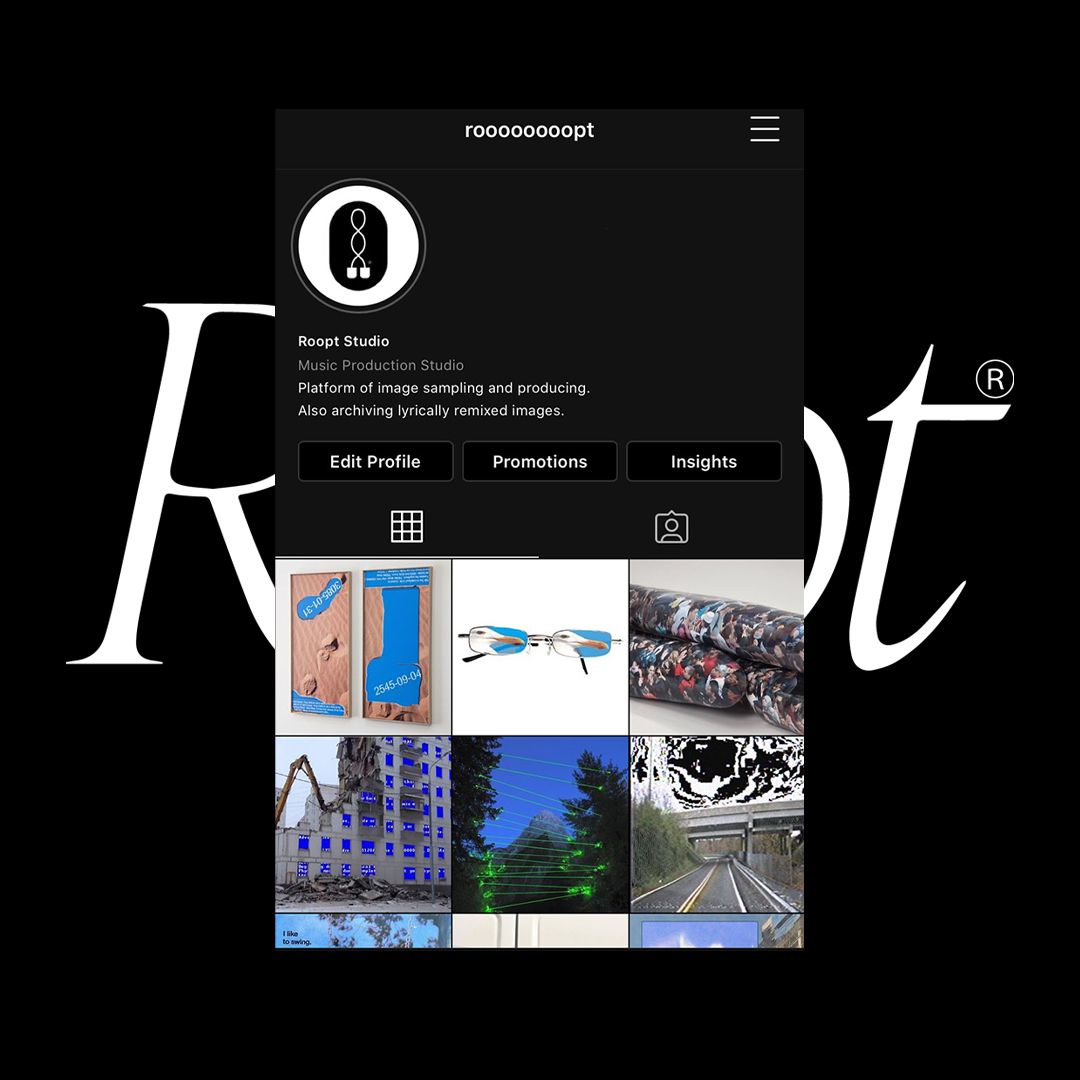 ︎ R∞∞∞∞∞∞∞pt (A mutated record label/studio) /// Website launching in June

R∞pt is a fictional indie record label/studio producing tracks in visual, in a speculative setting where visual things are audible, and audible things are visible.

R∞pt focuses on the experimental-electronic music genre, looping and mutating the image fragments into a full musical composition. Situated in-between image and music, the purpose of this small record label is aimed at the search for musical~~lyrical image production and consumption. 4 anonymous artists will be releasing their albums via R∞pt.

Prior to the web launch, I've been archiving 'lyrically remixed images' here @roooooooopt.

---
Conversations with Mark Wong, Mengju Lin and Jeremy Sharma
7 May 2020



Art-making in the lens of capitalism often creates a monotonous rhythm from the start to the end of production. Not only as a medley of the artist and a white cube cycle—artists and their commodified objects in the gallery. But also how it's now accommodating various platforms for a self-commodification of an artist as a brand—such as social media handles. It is interesting how art production reflects the social changes, but the idea of hyper-productivity and self-exploitation is quite daunting.

The possible outlet that I can think of now is 1) to form a folk community that goes against this bottomless capitalism, or 2) put the system in fragments, and instrumentalise to play with it.

I often try to think about the whole thing in troubadour (lyric poet)s' perspective, with the fact that on a micro-level, how music presents a way of intertwining melody, rhythm, and narrative organically. And on the macro-level, the fact that albeit the infamous commercial music industry, there are small labels to support the indie and experimental musicians.

I took this chance to chat with more artist-musicians and music-lovers to learn about their wisdom in art/music-making and supporting.

Transcript of conversation with Mark Wong
Transcript of conversation with Mengju Lin
Transcript of conversation with Jeremy Sharma