Hothouse is located at the work space shared between design studio Currency and art collective INTER—MISSION with the interest of opening and sharing our resources, whether that be space, equipment or knowledge. We are interested in providing a space for processes and experimentation.
291 chars
What's On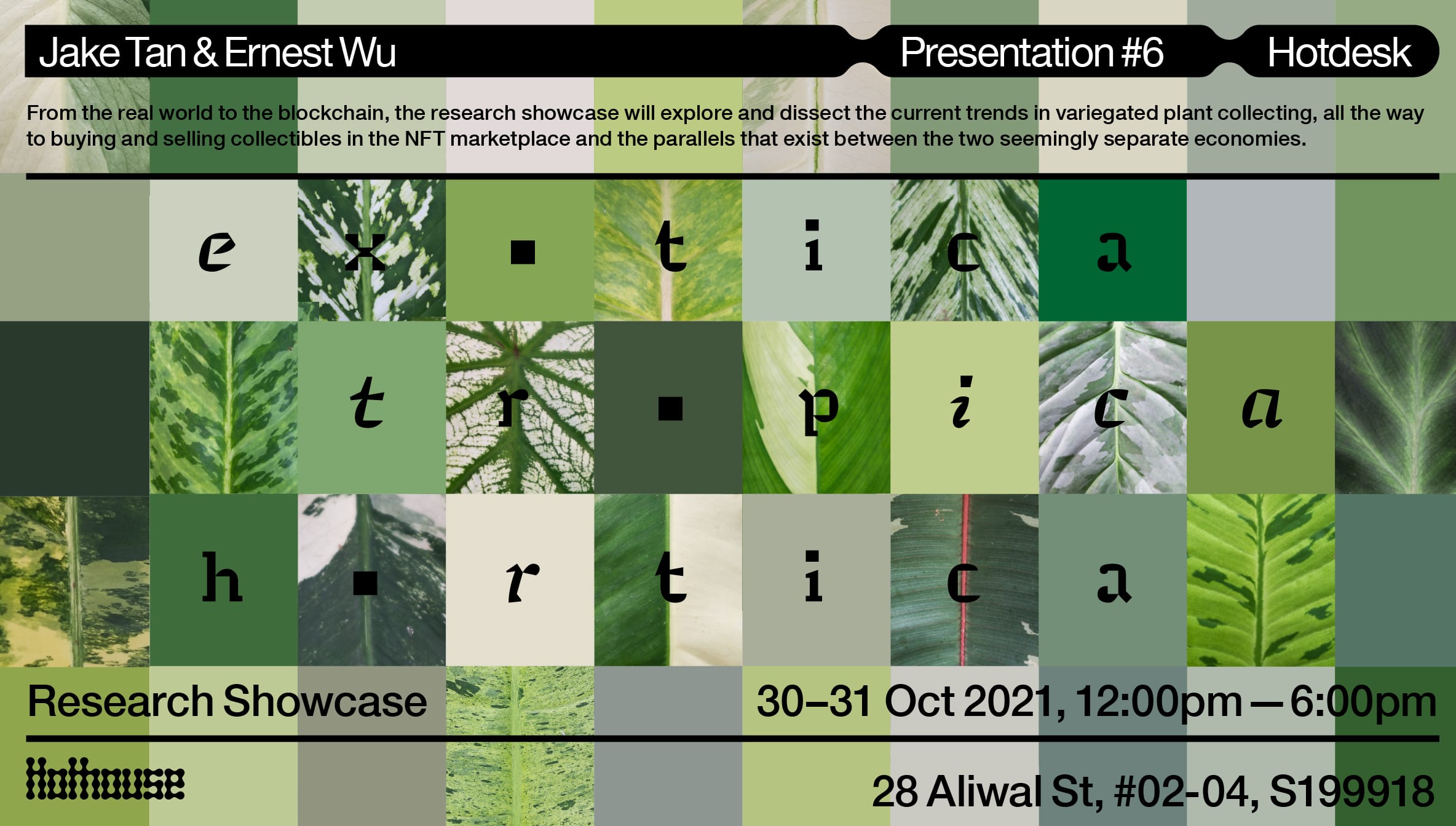 Exotica, Tropica, Hortica
From the real world to the blockchain, the research showcase will explore and dissect the current trends in variegated plant collecting, all the way to buying and selling collectibles in the NFT marketplace and the parallels that exist between the two seemingly separate economies.
281 chars
Presentations
Presentation #9
•
Hotdesk
Baben Shin
Presentation #8
•
Intermedia
Thomas Ragnar
Presentation #7
•
Hotdesk
Jake Tan & Ernest Wu
Presentation #6
•
Mindspace
Irina Aristarkhova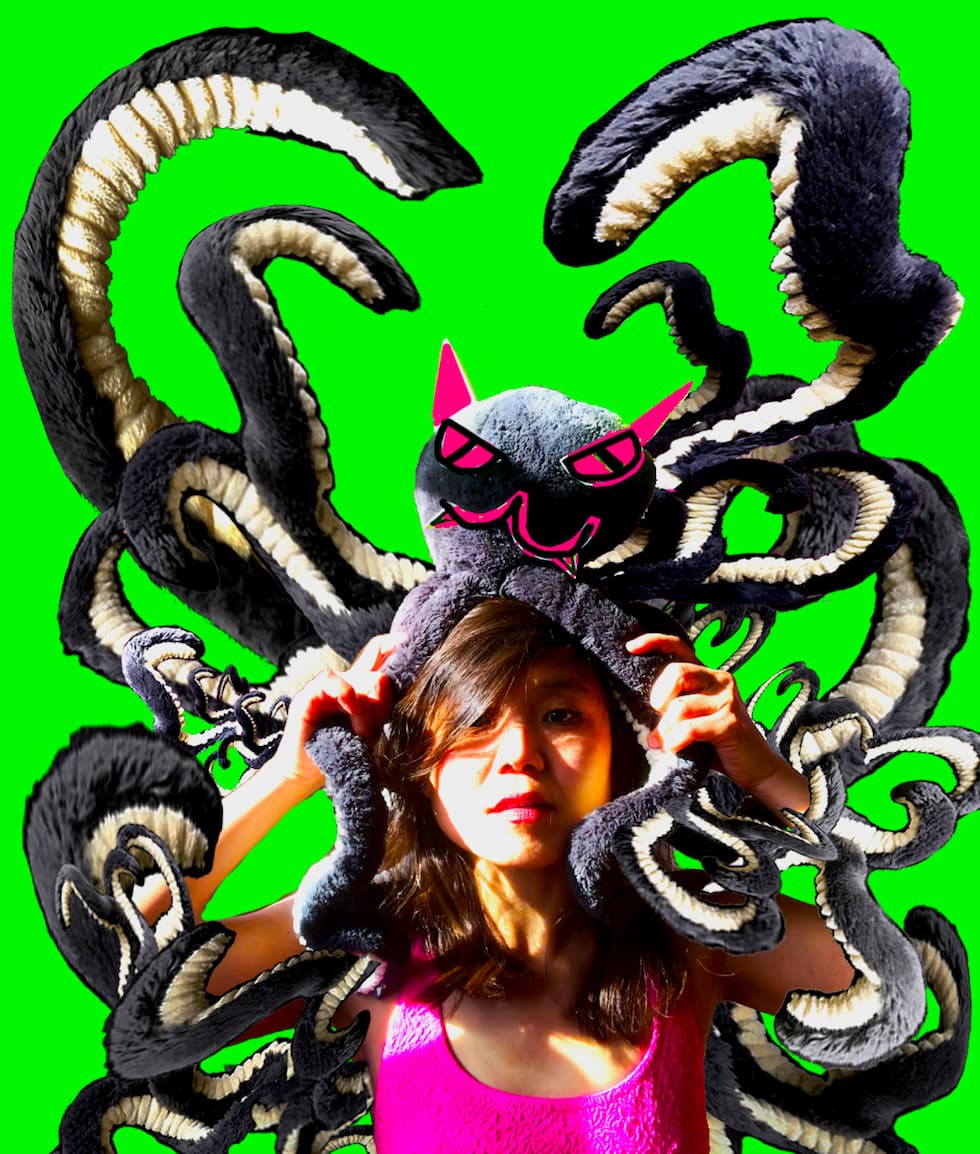 Presentation #5
•
Mindspace
Tan Kai Syng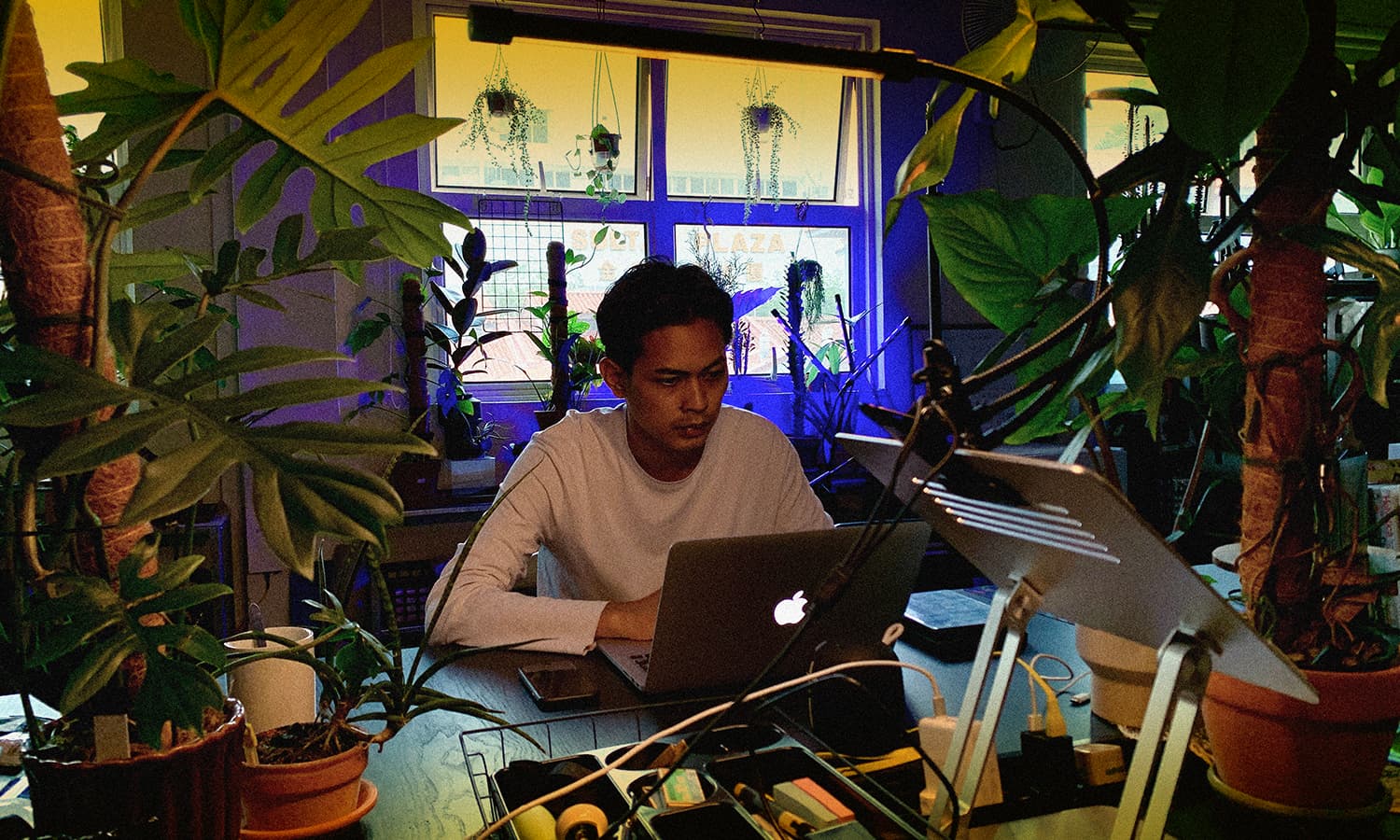 Presentation #4
•
Hotdesk
Rafi Abdullah