Hothouse is located at the work space shared between design studio Currency and art collective INTER—MISSION with the interest of opening and sharing our resources, whether that be space, equipment or knowledge. We are interested in providing a space for processes and experimentation.
291 chars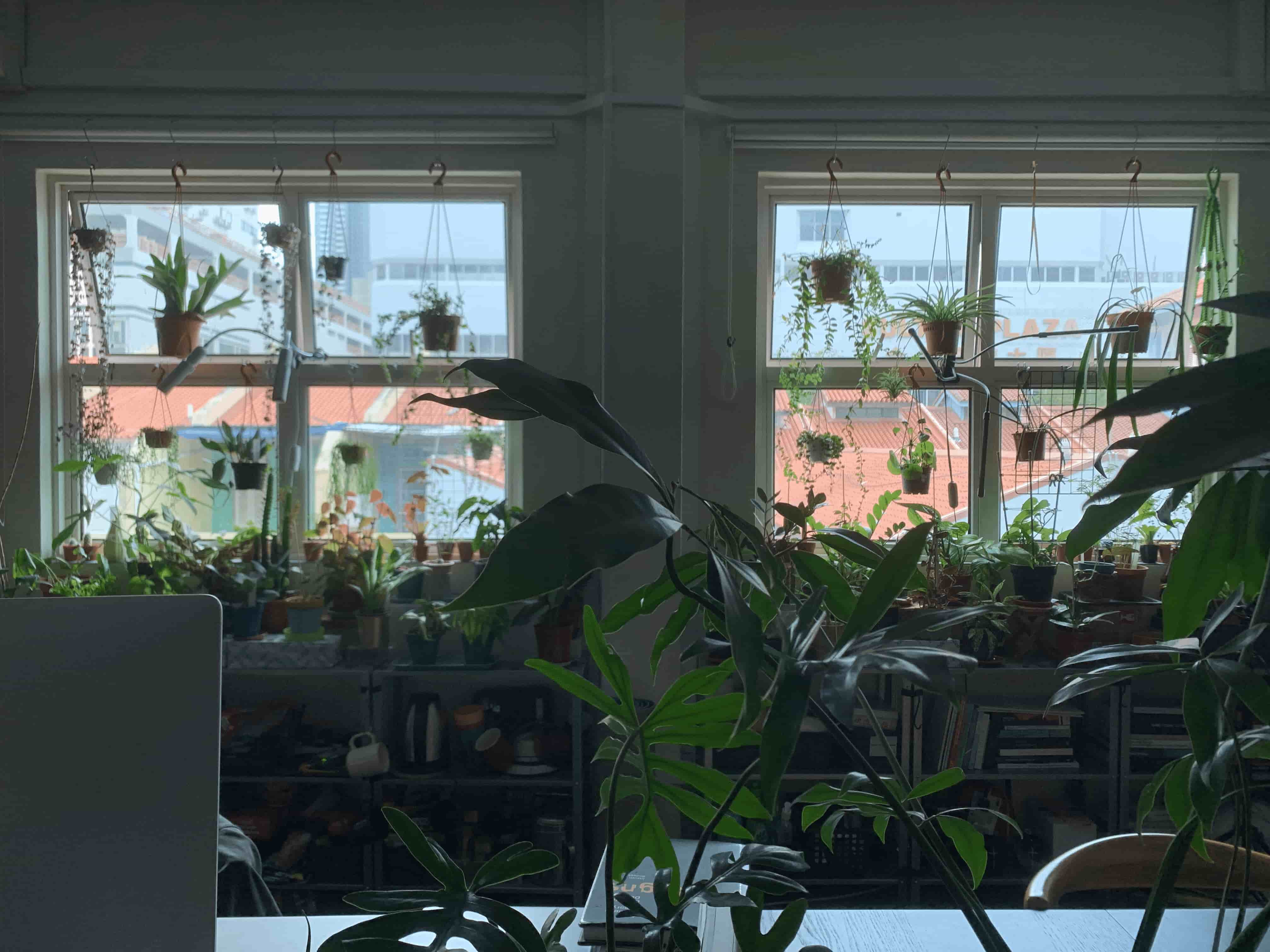 Hothouse is an interdisciplinary project space keen on developing critical and long form creative practices that does not shy away from excess and layers. Taking cues from the humid ecologies of the greenhouse, it hopes to provide a space that supports artistic practices and remains attentive to processes.

As a project space with a running series of presentations, it has three focuses:
420 chars
Hotdesk is a programme that supports artistic and critical research processes and values space as a crucial condition of artistic production. We hope to share and open our studio space as a resource to seed more possibilities for thought, conversations and collaborations.
272 chars
Intermedia explores possibilities of counterpointing film, audio and visual elements. We hope to invite artists, researchers and media practitioners to explore how to layer various mediums in relation to their practice.
219 chars
Mindspace is a series of conversations that charts the conditions of various technology-informed art practices and practitioners in an attempt to present a working history of media art in Singapore.
198 chars
Together, we consider, how do artistic processes and structures define space? How can existing modes of artistic presentation be adapted into a broader range of formats? How can shared resources be redeployed to perceived limitations? What are the neccessary conditions for artistic production?
294 chars