Hothouse is located at the work space shared between design studio Currency and art collective INTER—MISSION with the interest of opening and sharing our resources, whether that be space, equipment or knowledge. We are interested in providing a space for processes and experimentation.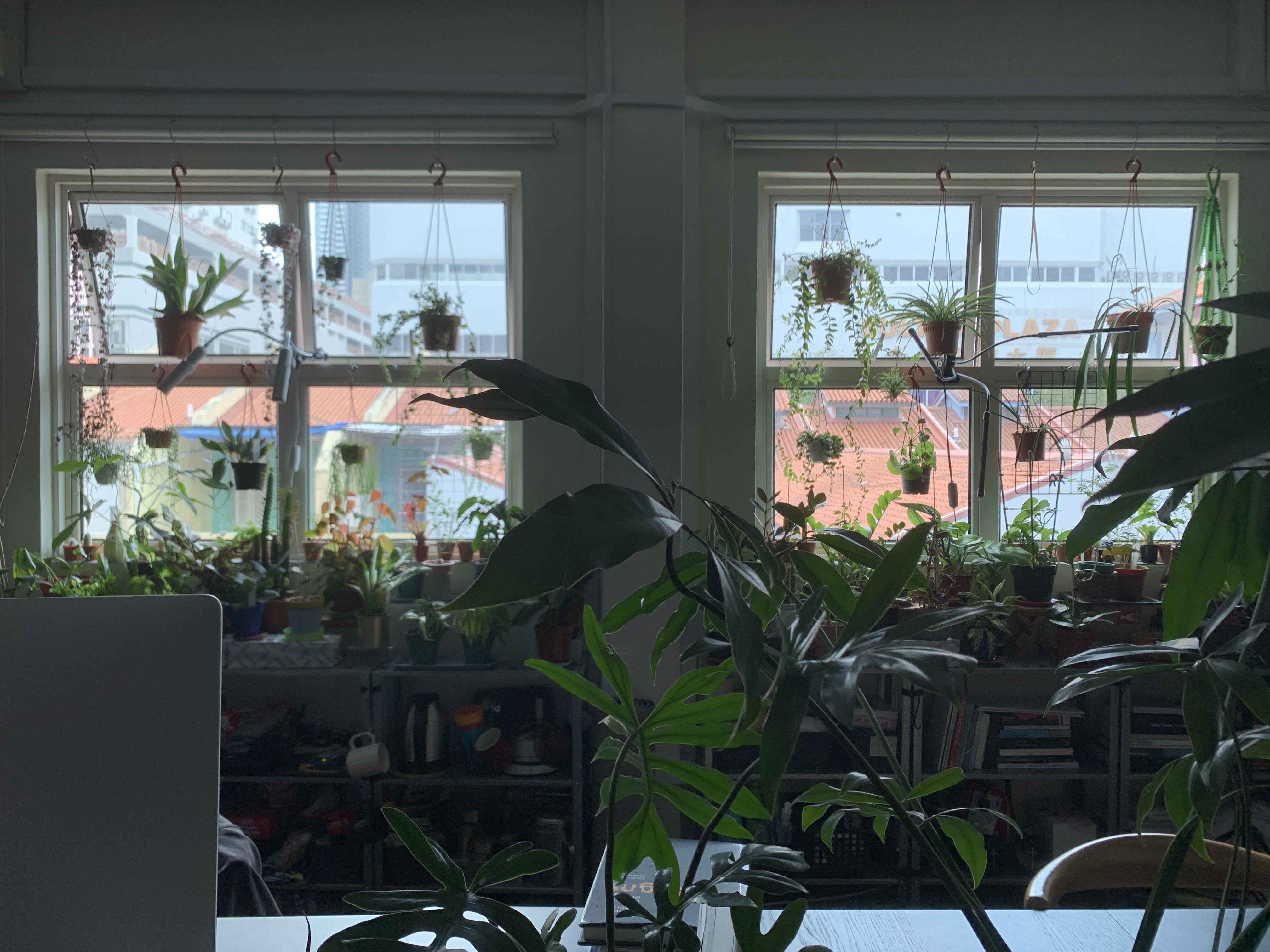 ︎ Hothouse Project Space, 2020
Hothouse is an interdisciplinary project space keen on developing critical and long form creative practices that does not shy away from excess and layers. Taking cues from the humid ecologies of the greenhouse, it hopes to provide a space that supports artistic practices and remains attentive to processes.
As a project space with a running series of presentations, it has two focuses:
Hotdesk is a programme that supports artistic and critical research processes and values space as a crucial condition of artistic production. We hope to share and open our studio space as a resource to seed more possibilities for thought, conversations and collaborations.


Intermedia explores possibilities of counterpointing film, audio and visual elements. We hope to invite artists, researchers and media practitioners to explore how to layer various mediums in relation to their practice.


Mindspace is a series of conversations that charts the conditions of various technology-informed art practices and practitioners in an attempt to present a working history of media art in Singapore.
Together, we consider, how do artistic processes and structures define space? How can existing modes of artistic presentation be adapted into a broader range of formats? How can shared resources be redeployed to perceived limitations? What are the neccessary conditions for artistic production?
---
Location
Aliwal Arts Centre
28 Aliwal St, #02-04
Singapore 199918
Visitation hours
By appointment
Closed on public holidays
---
General enquiries
h0t.house[at]currencydesign.info
Collaborations and proposals
h0t.house[at]inter-mission.art
---
For updates
Instagram
@h0t.house
Facebook
www.fb.com/h0t.house
Tag us at #h0t.house
---
Organisers
Currency
An independent cross-disciplinary studio based in Singapore. Our team of strategic thinkers and designers has developed a specialisation in cultural identities, creative consultancy and design maintenance.
Instagram
@currencydesign
Website
www.currencydesign.info
Email
hello[at]currencydesign.info
INTER—MISSION
An art collective dedicated to discourses of technology in art initiated in 2016 by Urich Lau and Teow Yue Han. Focusing on interdisciplinary and collaborative works in video art, audiovisual, performance, installation and interactive art. The collective aims to inhabit the gap between technologically engaged artworks, artists and audiences.
Instagram
@intermission.art
Facebook
www.fb.com/inter0mission
Website
www.inter-mission.art
Email
info[at]inter-mission.art